President's Message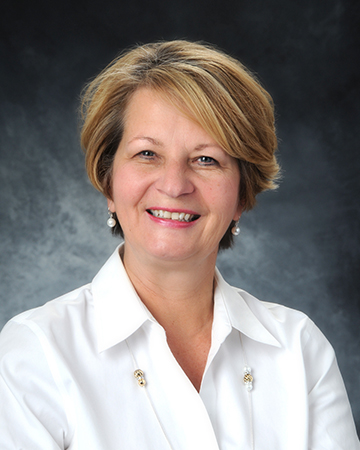 Hello and welcome to Sandhills Community College. We are excited that you are exploring the College on our website and are interested in learning more about us—and the opportunities we have to share.
My name is Brenda Jackson, and I am serving as the Interim President of the College in what is a very exciting and pivotal time for our institution. The Board of Trustees is currently conducting a search for the Third President of Sandhills, and they are fully committed to selecting a candidate that exemplifies our mission and beliefs—a set of values that puts our community's needs first.
What makes our college unique is the culture of caring that has been established beginning at the top with our first two – and only – Presidents of the College. Raymond Stone served as President from 1964 to 1989, when John R. Dempsey assumed the mantle until December 2022 after serving as President for 33 years. These gentlemen and scholars created an environment where student success and access to all were at the root of all that we do. For almost 60 years, SCC faculty and staff have remained truly committed to helping each and every student achieve unique educational and career goals.
Truly, the best way to get a feel for who we are and how we can help you is to visit our campus. The professionalism, helpfulness, and caring attitude of each person you meet will make you feel you are in the right place – and that you are at home.
Please consider joining us.
All the best,
Brenda Jackson
Interim President of Sandhills Community College