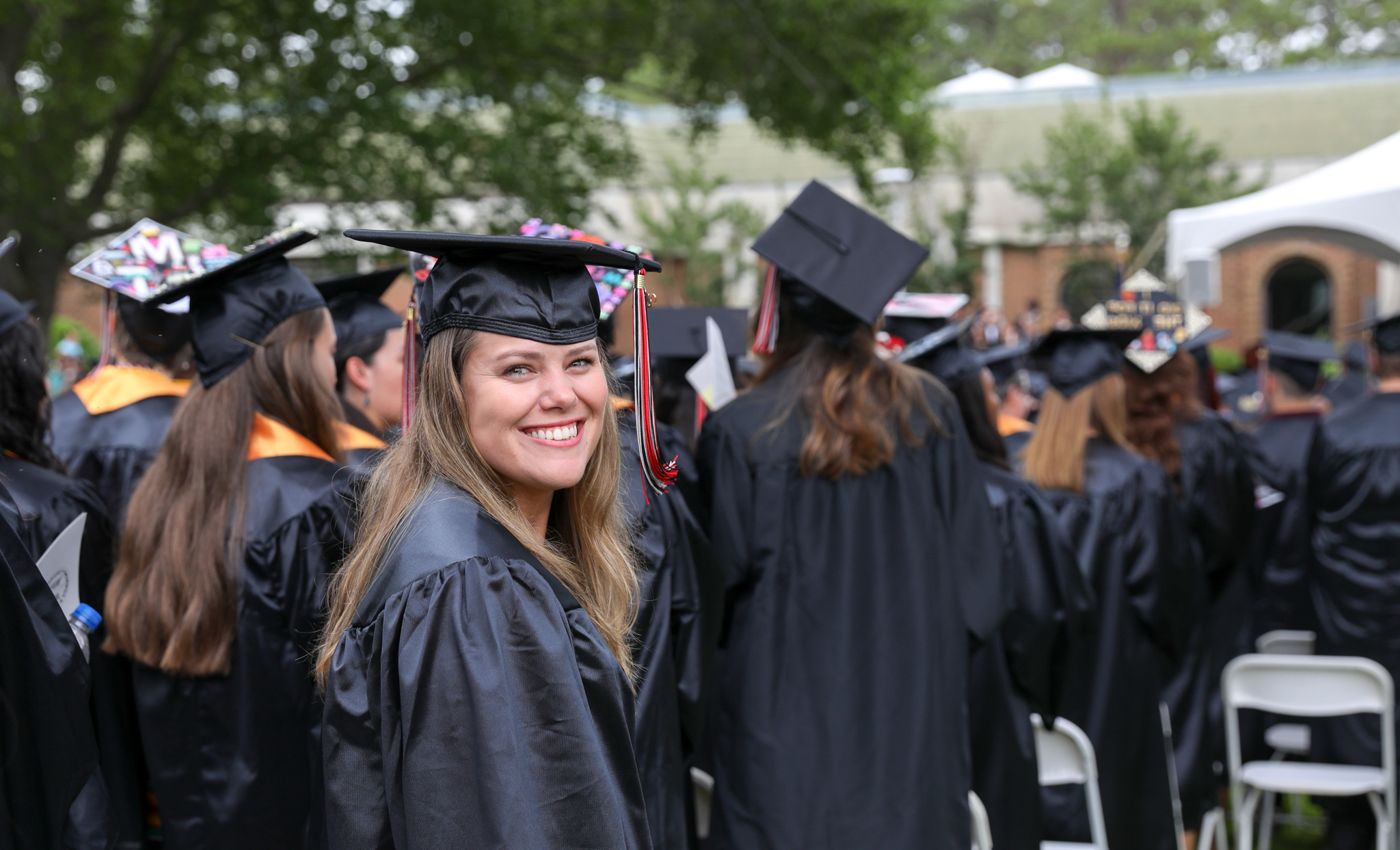 Graduation
All SCC students must submit a Graduation Application and successfully complete all course requirements in their program of study. Our commencement ceremony is held in May and all fall, spring, and summer graduates for the academic year are eligible to participate.
Steps to Graduation
Verify Eligibility
Meet with your advisor.

Review your academic progress.

Verify your eligibility to apply for graduation.
Submit an Application
Log in to Self Service.

Submit a separate application for each degree, diploma or certificate.
Application Review
Your application will be reviewed within three weeks.

You will receive a confirmation email listing any remaining classes that must be completed.

Meet with your advisor to register for remaining classes.
Graduation Preparation
Students participating in the graduation ceremony

must wear a SCC cap & gown.

Cap & gowns will be available for purchase late April at the SCC Bookstore.

Direct cap & gown inquiries to the bookstore (910) 695-3789.
Graduation Dates & Deadlines
Fall Graduation Application Deadline: November 3, 2023

Spring/Summer Graduation Application Deadline: February 1, 2024

Rehearsal: May 9, 2024

Commencement: Saturday, May 11, 2024
Please Note: To participate in commencement students must RSVP via the link sent to your student email. Participating in commencement activities does not mean that you have "graduated". You must complete all course requirements before receiving a diploma.
Note
When applying for graduation:
If you do not see your major listed please complete a Change of Major form in student eForms.
Spell your name exactly as you want it to appear on your diploma in the "Preferred Name on Diploma" section.
Application(s) are required whether or not you intend to participate in the graduation ceremony and must be submitted by the deadline.
Additional information will be emailed throughout the spring semester, and written instructions will be mailed in April pertaining to graduation rehearsal and ceremony.